What to Know When Importing Toys Into Saudi Arabia
---
The Saudi toy market is predicted to be worth US$327 million in 2022 with projected annual growth of 24% in the coming years, making it an attractive market for toy manufacturers. However, toys are one of the most highly regulated consumer goods categories due to their use by children and potential hazards. Most countries, including Saudi Arabia, have standards in place to ensure toys are safe to use.
Importers bringing toys into the Kingdom are faced with a strict set of regulations covering product safety, quality and compliance. Without proper and complete certification and documentation, importers risk incurring large penalties on their goods or having their goods turned away completely by Saudi customs.
This article will help you navigate these requirements so you can successfully import toys into Saudi Arabia.
Saudi Arabia, United Arab Emirates, Bahrain, Oman, Kuwait and Qatar have joined forces to create the Gulf Cooperation Council (GCC). This group, also referred to as the member states, has created a collaborative set of regulations with which toy importers must comply. The country of Yemen, while not a part of the official GCC group, also requires that toys entering the country meet these regulations.
Regulations are managed by the GCC Standardization Organization (GSO) and importers must provide technical files to Notified Bodies that demonstrate compliance in order to obtain a Certificate of Conformity and a G-Mark symbol for display on the product or its packaging. Without the proper G-Mark, goods will not be passed through customs.
What is the G-Mark?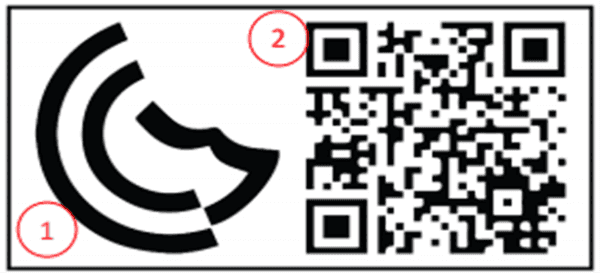 The G-Mark demonstrates that a product conforms to the Technical Regulation and applicable standards of the region and is therefore safe for consumers to use. All products governed by a Gulf Technical Regulation are required to display a GSO Conformity Tracking Symbol (GCTS) which consists of the G-Mark and a QR Code.
Gulf Conformity Marking (G-Mark logo)

The QR code tracking the certificate
Articles or products designed or intended, whether or not exclusively, for use in play by children under 14 years of age are considered toys by the regulations. The regulations presume that a parent or supervisor will be able to reasonably understand the product's purpose—as a child's play-thing—based on its size, functions and other characteristics.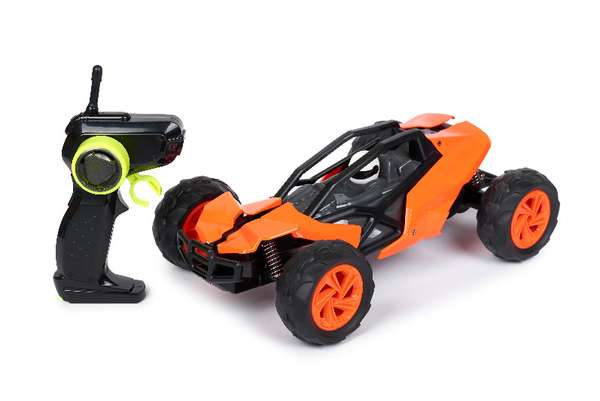 The following product categories are included:
Bicycles and other cycles, including delivery tricycles (not motorized)

Two-wheeled bicycles with a wheel size less than 16 inches

Two-wheeled bicycles with a wheel size of 16- to 20-inches

Two-wheeled bicycles with a wheel size of more than 20 inches

Kids bicycles with three wheels

Two-wheeled scooters

Toys, games and sports requisites; parts and accessories thereof

Tricycles, scooters, pedal cars and similar wheeled toys; dolls carriages; dolls; other toys; reduced- size (scale) models and similar recreational models, working or not; puzzles of all kinds

Other games operated by coins, banknotes, bank cards, tokens or by other means of payments, other than bowling alley equipment

Dice games

Festive, carnival or other entertainment articles, including conjuring tricks and novelty jokes

Articles and equipment for general physical exercise, gymnastics, athletics, other sports (including table-tennis) or outdoor games

Swimming pools and paddling pools
The following items are not covered by the toy regulations:
Playground equipment intended for public use
Automatic playing machines, whether coin operated or not, intended for public use

Toy vehicles equipped with combustion engines

Toy steam engines

Slings and catapults
Importers looking to sell these items in the GCC member states will need to follow the standards outlined in the Gulf Technical Regulation (TR).
Compliance begins with design and production. Manufacturers must ensure toy products are produced in line with the standards laid out in the Technical Regulation for toys. To achieve certification, the manufacturer must send samples of the finished product to a Notified Body like QIMA for evaluation.
The manufacturer or importer must also perform a risk assessment and collect evidence that the product itself, as well as materials used in its production, are compliant. Once this evidence is gathered, a Manufacturer Declaration of Conformity or an Importer Declaration of Conformity must be completed. All documents must be put into a technical file which will be shared with the Notified Body to carry out the conformity assessment and award the G-Mark if all requirements are met.
The technical file should include:
Application form

Proof of organization entity (e.g., business/trade register, license)

Photos of the product

Manufacturer Declaration of Conformity or Importer Declaration of Conformity (in English and Arabic)

Product information and description

The technical information related to the product to be certified, such as (but not limited to): - Construction (e.g., product assembly drawings) – soft toys are excluded from this

- Materials (e.g., Bill of Materials/Bill of Substances)

- Explanations and/or relevant design calculations (if applicable)

- Performance, intended use, and accessories, parts, etc.

- Test report(s) with validity of three years

- Risk assessment of the product

- Other relevant documents (e.g., declaration of compliance)

Production flow

Letter of authorization for access (if applicable)
A Notified Body (NB) must carry out a conformity assessment for all toy products entering the GCC member states market. The NB will carry out a thorough assessment of the technical file provided by the manufacturer or importer to assess whether the product meets safety and quality standards, and that appropriate testing has been carried out in accordance with the Technical Regulation and relevant standards.
If the NB determines that the product meets all requirements, it will issue a Gulf-type examination certificate to the manufacturer. The certificate will contain the name and address of the manufacturer, a list of the tests performed, conclusions, conditions for validity, a color image of the toy and its description (including dimensions and necessary data for identification of the approved type).
You can find a complete list of Certified Bodies here.
The main product labelling requirements relate to language, which varies based on the information the label contains:
Warnings, instructions and safety information must be in Arabic, or Arabic and English

Instruction manuals must be in Arabic, or Arabic and English

The country of origin must be in both Arabic and English

Manufacturer information, trademark information, product name and net content can be in either Arabic or English
Labels and instructions included with toys must clearly explain hazards and risks associated with using the toy, as well as ways to avoid these risks and potential injury.
As an independent Notified Body approved by the Gulf Standardization Organization (GSO), QIMA can support your G-Mark and certification needs for toys intended for sale in any of the GCC member states and the Republic of Yemen. We also provide SASO Product Certificate of Conformity (PCoC) and Shipment Certificate of Conformity (SCoC) for products entering the Kingdom of Saudi Arabia.
Our global network of ISO 17025 accredited laboratories can provide product testing for products that lack a test report or have incomplete testing. Our team of experts can also carry out the necessary risk assessment for importers or manufactures unsure of the risk assessment requirement, as well as label review to help brands avoid delays during the conformity assessment process.
Contact us today to learn more!
---