The Benefits of Digitizing Your Quality and Compliance Management
---
Over the last five or so years, 'digitization' has been heralded as a solution to many of the issues modern, complex, global supply chains face. The challenges posed by the Covid-19 pandemic have only made those calls louder as many businesses have struggled to cope using manual processes to manage their supply networks and quality control functions.
The term 'Supply Chain 4.0' describes the new mode of connected supply chain that uses technology to monitor, report and analyze how materials and goods are manufactured and moved. While digital supply chain management allows for advances in many elements of business, the technology is particularly effective when applied to matters of quality and compliance.
In this article we explore the opportunities a digitized supply chain presents and how digital supply chain management can be incorporated to best utilize its benefits.
According to a 2017 McKinsey study, "the average supply chain has a digitization level of 43 percent, the lowest of five business areas that were examined". The same study found that digitization was low on the list of investment priorities for supply chain executives, "with only 2 percent saying that supply chains are the focus of their forward-looking digital strategies".
Fast forward to today, and things have started to shift. A further McKinsey study carried out in Q2 2021 found that a large majority of survey respondents had invested in supply chain technology over the course of the pandemic, with many investing more than originally forecasted. Much of this investment has focused on gaining visibility, control and agility.
However, this evolution is happening slowly. Companies of all sizes—but especially large ones—are slow to adopt new processes. Plenty of circumstances reinforce maintaining the status quo: workers are trained on past practices, the infrastructure to continue outdated procedures is already in place, there's an emotional attachment to continue "what's working", and there's often a large investment involved in bringing in new technology.
But digitization offers so many benefits, so let's explore those here in the context of quality and compliance management.
For the most part, the benefits center around easier management, faster responsiveness and greater visibility enabled by emerging supply chain technology. Out-of-date practices that rely on pen and paper, phone calls and email are slow and cumbersome in comparison to things like dedicated online platforms. Some specific advantages include:
Simple coordination Technology enables seamless communication across your supply network, with all parties able to use a single platform. Online platforms allow for easy booking of services, quick order changes and the ability to respond to changing circumstances.
Standardized metrics and reporting A digital platform can make it easier for on-the-ground inspectors to take their measurements or record their observations, more accurately and more efficiently. Measurements are automatically placed into a report that you've designed, maximizing useful data and avoiding human errors like poor handwriting and lost forms.
More advanced data analysis By digitizing your supply chain, you gather more information more efficiently, allowing decision-makers to put that information to use more quickly. Digitization allows managers to drill down for a complete picture of specific suppliers, countries and product lines while also quickly compiling information to give an accurate, complete picture of their supply chain. Trends can be easily monitored to assess performance in the short and long term.
Risk identification Because the information provided through a digital management platform is updated in real time, challenges to quality can be identified before defective products advance further along the supply chain. Predictive analytics can easily identify high-risk suppliers and product lines, and flag them in the system so safeguards can be put in place.
Speed, speed, speed One of the key advantages a digital platform offers is the speed at which everything can happen. Measurements are taken, reports are created, and analysis is completed in moments rather than days or weeks. This lets managers address quality and compliance challenges almost before they happen, saving money and time.
In the end, the move to a digital management system improves your supply chain flexibility, maximizes performance, and increases the resilience of your entire operation.
QIMA has been digital since day one. We provide all clients with access to our intelligent quality platform with easy service booking, customizable dashboard, and advanced KPI reporting. You can get a clear understanding of your supply chain, as it is right now, no matter how global your reach.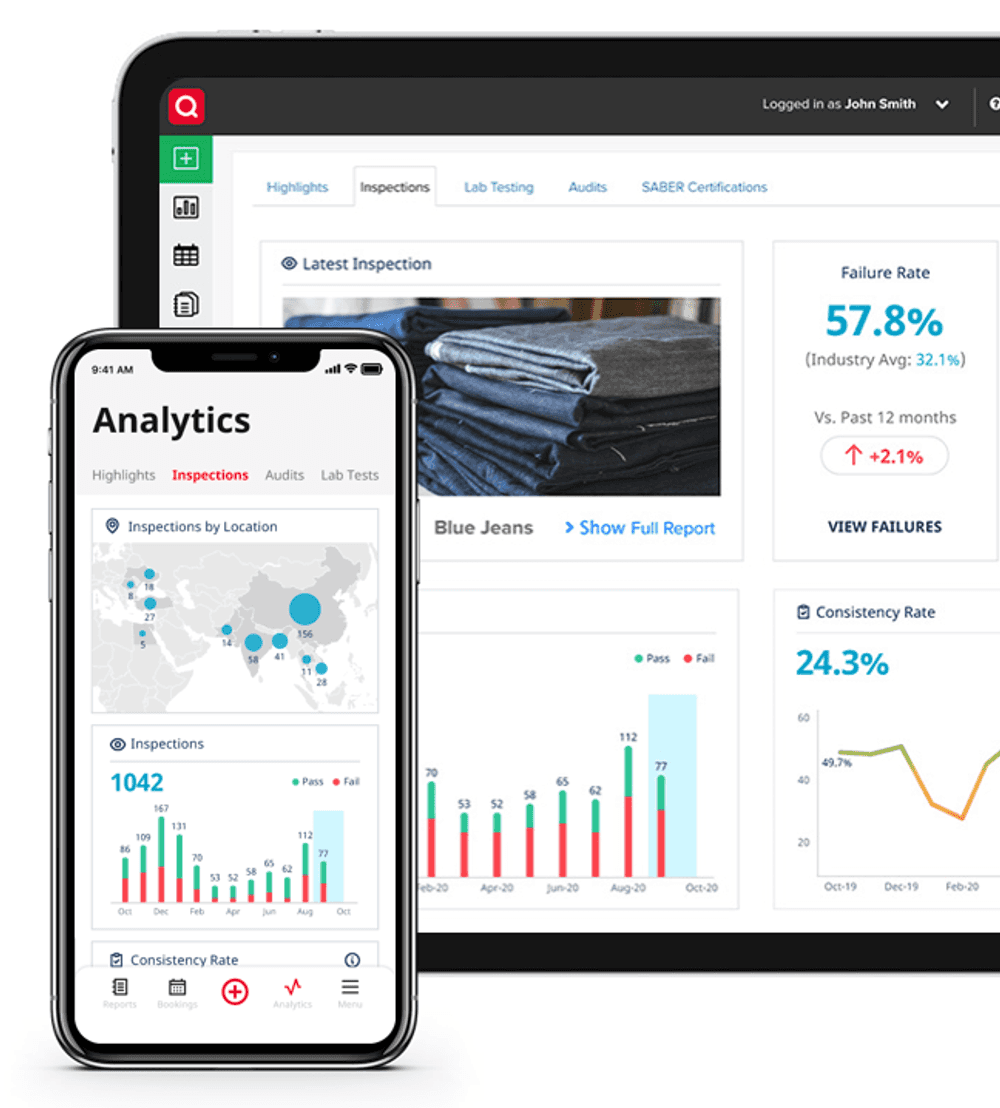 To learn more about how your business can benefit from a digital platform for quality and compliance management, contact us today.
---